Membership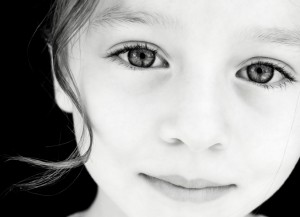 Join MBSCI Today!
The Society for Mind Brain Sciences (MBSci) is a volunteer run 501(c)(3) non-profit corporation for understanding mind and brain.

Your donations are tax deductible.

A letter of certification will be emailed to you upon registration.
You're cordially invited to make a difference in science, medicine & the arts!
MBSci

is supported by a world class Board of Directors, Scientific Advisory Board, Executive MBA Counsel, and other important communities.

MBSci

supports excellence in dynamic scientific education, communication, and public outreach.
……………………………………………………………………………………………………………………………
Benefits of Membership
1.

NEW IDEAS in MIND BRAIN SCIENCES

– Receive updates on scientific & medical discoveries in mind brain sciences via email. Significant discoveries in the simplest words.
2.

DISCOUNT SUBSCRIPTIONS TO OUR OFFICIAL JOURNAL & Book Series

– to be peer reviewed by leaders in frontier science. Qualified members will have opportunity to submit papers for publication. *In Development.*

4.

GET FREE eBOOKS

– Immediate download of Bernard J. Baars',

A Cognitive Theory of Consciousness

(Cambridge University Press, 1988). Books by neurobiologist Walter J. Freeman + others coming soon.
…………………………………………………………………………………………………………………………….
Choose Your Membership Level – All Dues Are Tax Deductible!
4 year membership: $200;  2 year membership: $100;  1 year membership: $60

Lifetime membership: $500
Once membership processes, you'll be redirected to our Welcome Letter to download your FREE e-BOOK!
            Enter your name & email into an option below and click to JOIN!
Please become a Lifetime Member Today!
Or Send A Check To:
Society for Mind Brain Sciences, Membership 1158 26th Street, Suite 134, Santa Monica CA 90403
…………………………………………………………………………………………………………………………….
Your DONATION Makes a Difference!
Your GENEROUS DONATIONS help us to MAKE DIRECT IMPACT in frontier science, medicine, and the arts! THANK YOU!

Our Core Goals

1) Support Scientific Integration & Outreach

Better communication in science and education can have vast ripple effects for advancing innovation and creativity, and improving the human condition. Be an integral part of our international network, connecting consciousness science to important communities!

2) Promote Compelling Education & Curriculum

Education needs to reflect the energy and genius of our innovators. Consciousness in ourselves and others is a wellspring of humane learning. Programs using emotionally stimulating methodology is key to explore questions of direct human relevance, and to translate frontier science!

Our 1ST MULTIMEDIA PROGRAM is a PBS-ready Broadcast series + University Curriculum entitled — "THE FEELING BRAIN: EXPLORING THE SCIENCE OF EMOTION." Our series makes self-discovery, authentic communication and intrinsic curiosity a central part of the learning process, while connecting science with award winning medical and media experts.

Our 1st ADVANCED OUTREACH is A CONSCIOUS BRAIN — a frontier science blog by prominent cognitive neuroscientist Dr. Bernard Baars,  featuring weekly updates on significant scientific and medical discoveries in the simplest words.
…………………………………………………………………………………………………………………………….
 MEMBERSHIP BENEFITS COMING SOON!
Discounts for conferences, seminars, and books. MBSci e-seminars with major scholars, scientists, and public figures. We are developing MBSci's Official Journal, New Ideas in Mind Brain Sciences, 2014 — an annual review of scientific findings and their implications, annotated for the medical and business communities.
…………………………………………………………………………………………………………………………….
THANK YOU FOR YOUR SUPPORT!
        Your membership and other donations are tax deductible in the United States. Certification of your tax deduction will be sent upon registration.
mbSci does not provide tax advice — donors should confirm eligibility with their tax advisors.    
Transactions processed through PayPal