Scientific Integration + Media Synthesis = The Feeling Brain Series
Posted August 23, 2013 by Natalie Geld
SHIFT COMMUNICATION presents 'The Feeling Brain' Series – an approach that is absolutely unique: nothing less than the integration of diverse research and creative communities in compelling, beneficial ways that advance frontier science, medicine, and public education.
Distinguished Participants
The Feeling Brain: Exploring the Neural Basis of Emotion features:
Tutorials in Specialized Fields
20-minute presentations by each participant's current research or teaching points.
Roundtable Discussion
A passionate, in depth, high level scientific dialogue across disciplines, focused on the emotion sciences.
Neuroscience In the News: Can Neuroscience Read Minds?
Discussions by scientists and experts in various fields, both skeptics and advocates, on the latest headline stories, this being our first pioneering effort. Thoughtful interdisciplinary dialogue to provide insights that are often missing in the media, and even in the journals.
This trailer showcases our first episodes on innovative brain research and treatment to advance medication education and university curriculum.
The Feeling Brain Series: Exploring the Neural Basis of Emotion
How do we help 350 million people struggling with emotional illness? We begin by advancing medical education.
Leading researchers, medical experts and media professionals translate the emotion sciences for medical, scientific, and general audiences in this pioneering series for advanced medical education (CME), university and college curriculum, and international broadcast.
Specifically, we concentrate on integrating isolated, highly specialized scientific fields across disciplines – through presentations by, and dialogues among, medical professionals, experts in the arts and humanities, and influential communities with a special interest in translating frontier science for the general public. The series explores similarities and differences in approaches, and then seeks common ground, despite differences in concept, research methodology, and vocabulary. There are enormous benefits to be gained here, including the advancement of medical knowledge and improvement of efficacy of new therapies and treatments, to mention just two.
Improving communication among medical professionals, clinicians, and researchers in the highly specialized frontier science fields is our imperative. Our common goal is the translation and dissemination of complex science into comprehensible—yet dynamic and relevant—formats across the most effective, state of the art media available.
'The Feeling Brain' Series is the joint output of several leading neuroscientists who are internationally renowned for their cutting-edge research. The content has been produced and packaged by a top-flight media team, reviewed by experts in the related fields, and will be approved for AMA Category 1 CME credits in the next several months. The pioneering education series currently includes pilot episodes and tutorials: a portion of what we are confident will become the most advanced, in depth educational exploration of the emotion sciences yet produced.
Many clinical professionals have a limited knowledge base when it comes to applied neuroscientific principles. Yet, nearly any physician seeing patients directly would find that the physical and psychological status of the patient's brain has vast implications for treatment and outcomes. Collectively, we plan to work with cutting-edge experts to address and remediate that gap.
mbSci Moderators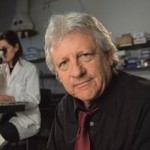 Stuart Firestein, PhD, Professor and Chair, Department of Biological Sciences, Columbia University. Professor Firestein teaches biology and the popular "Ignorance," a course that invites professors to speak to students about what they don't know and what they question in their field.
He was recently recognized for his "pioneering work" on the mammalian olfactory system and elected as fellow of the American Association for the Advancement of Science (AAAS). Firestein's lab focuses on understanding how mammals, equipped with what he describes as "possibly the best chemical detector on the planet," are able to sense and discriminate a vast number of molecules known to us as odors. Dedicated to promoting the accessibility of science to a public audience, Firestein also serves as an advisor for the Alfred P. Sloan Foundation's program for the Public Understanding of Science.
Recently he was awarded the 2011 Lenfest Distinguished Columbia Faculty Award for excellence in scholarship and teaching. His recent and acclaimed book on the workings of science for a general audience is called Ignorance: How It Drives Science, published by Oxford University Press. His areas of research include Stem Cell Biology, Biophysics/Ion Channels; specialization — Molecular physiology of olfactory transduction.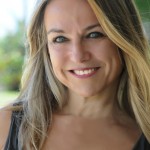 Psychologist Esther Perel is recognized as one of the world's most original and insightful voices on couples and sexuality across cultures. Fluent in nine languages, the Belgian native is a celebrated speaker sought around the globe for her expertise in emotional and erotic intelligence, work-life balance, cross-cultural relations, conflict resolution and identity of modern marriage and family. Her best-selling and award-winning book, Mating in Captivity: Reconciling the Erotic and the Domestic, has been translated into 24 languages.
Ms. Perel's innovative models for couple relations and leadership have won her an international clientele, from the boardroom to the bedroom and from academia to television. Clients include Janssen Pharmaceutica, AT&T, Johnson and Johnson, Anthony Robbins Productions, The Soros Foundation's Open Society Institute, The Wexner Foundation, The Bronfman Foundation and New York University Medical Center. For more than a quarter of a century, she has implemented effective transitions with international families, boards and executive teams.
In addition to Ms. Perel's psychotherapy practice in New York City, she also serves on the faculties of The Family Studies Unit, Department of Psychiatry, New York University Medical Center and of The International Trauma Studies Program. She is an AASECT certified sex therapist, a member of the American Family Therapy Academy and of the Society for Sex Therapy and Research. Trained and supervised by the legendary teacher, Salvador Minuchin, she has trained therapists and crisis counselors throughout the world lending her expertise in wartime, post-war and refugee families.
A regular media commentator, Ms Perel has been widely featured in the international press. She has been a guest on numerous television shows including the "Oprah Winfrey Show," "The Today Show," "CBS This Morning," TV Globo's "Fantastico" in Brazil and Andrew Denton's "Enough Rope" in Australia. Her interviews have appeared in leading publications such as The Washington Post, The New Yorker, Vogue, Le Monde, Ha'aretz,Stern, La Republica, The Guardian, The Observer and The Sydney Morning Herald; and she writes a popular column for the magazine Oh La La, published by the Argentine newspaper La Nación.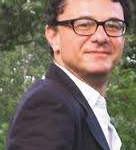 Melik Kaylan has worked as a journalist based mostly in New York for twenty-five years. Among other places, he has been an editor at the Village Voice, contributing editor at Spy magazine, associate editor at Connoisseur magazine, Arts editor at Forbes.com, editor-at-large at ReganBooks. His work has been published widely in the US and UK in the above publications and the Wall Street Journal, Vogue, New York Times, the Times of London, the Spectator, and other places. He has won Cultural Awards in Italy and Turkey for print and television work on antiquities smuggling.
He has been to the Middle East numerous times, to Iraq five times, to Afghanistan, Pakistan, Burma, the Caucasus. His Travel and Leisure article on Tbilisi, Georgia, is included in the 2008 Best American Travel Writing collection. He has scuba dived for bodies with the NYPD scuba unit (New York Magazine), dived with the Cousteau ship in the Red Sea (Forbes.com), searched for Inca treasure in Ecuadoran mountains (Outside magazine), investigated the murder of a fellow journalist in Peshawar, Pakistan (the Spectator). Currently, he writes for the Wall Street Journal about culture.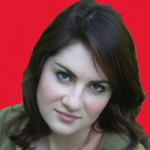 Alea Skwara – NYU Social Psychology MA Student. Alea received her BA in Theatre from Davidson College in 2009 and began her MA in Psychology at NYU in 2011.
Her research interests focus on traumatic emotional experience and the resolution of these experiences, and on interpersonal bonding. More specifically, what are the neural correlates of emotional trauma, and how do they shift over time and with treatment?
What individual and social differences affect this process? Alea is now Lab Manager for Leah Sommerville's Affective Neuroscience Lab at Harvard.
More Details:
Filmed in a state-of-the-art, high definition, 3-camera studio in midtown Manhattan – with sets/mobile green screen capabilities, control room, and award-winning directors & professional production crew.
Development Committee: Dr. Heather Berlin, Dr. Richard Brown, Alea Skwara, Natalie Geld, Dr. Bernard Baars
SHIFT COMMUNICATION LLC is a scientific education enterprise that targets what we call the 'emotion sciences.'  These areas of basic and applied research cover the fundamental neurobiology of brain, behavior, and consciousness, as well as their sequelae in human psychology, social interaction, and organizational performance. Hundreds of thousands of clinical professionals—physicians, nurses, PAs, and affiliated professionals—encounter neuroscientific presentations all the time. In addition to those patients, family members of patients, and others who come into contact with neurologists, psychiatrists, and psychologists, other practicing clinicians could derive direct value from the insights, findings, and recommendations that our materials provide.