Interactive Wiring of Cortex and Thalamus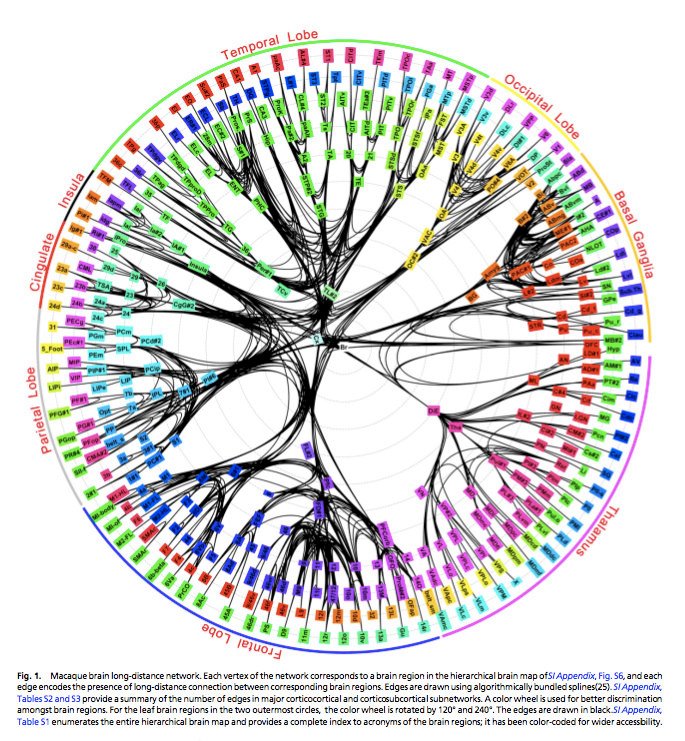 T
he part of the brain that supports conscious contents is the cortex and thalamus. Modha and Singh showed the long-distance link in this system as a mandala….
Notice two things:
1. This is NOT your brain, but a close relative of ours, the macaque monkey.
2. The mandala is a little prettier than it should be because it includes the major output hub from cortex, the basal ganglia. But the BG's do not support conscious contents directly… So it's close enough to be beautiful, and scientists will argue about some of the details.
Mandala images are interesting in their own right. There is no NECESSARY reason for the brain region supporting consciousness to be laid out as a mandala, but it happens to work out very nicely anyway. The reason (apparently) is the parallel-INTERACTIVE wiring of the cortex and thalamus. That may be the crucial point.
Here is the link to their article …. http://www.ncbi.nlm.nih.gov/pubmed/20628011
Did you enjoy this article? We'd love to hear your thoughts in the comments below. Please be respectful both in inquiry and debate. Subscribe to our RSS feed + sign up for email updates to stay conscious!