Board of Directors
Board of Directors
Dr. Bernard J. Baars — Chief Science Officer & Co-founder | Editor in Chief
Affiliated Fellow in Theoretical Neurobiology at The Neurosciences Institute in La Jolla, CA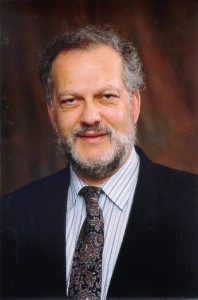 Bernard Baars is a former Senior Fellow in Theoretical Neurobiology at The Neurosciences Institute in La Jolla, CA, and is currently an Affiliated Fellow there. He is best known as the originator of the global workspace theory, a theory of human cognitive architecture and consciousness widely cited in philosophical & scientific sources. He previously served as a professor of psychology at the State University of New York, Stony Brook where he conducted research into the causation of the Freudian slip, and as a faculty member at the Wright Institute. Bernard is interested in human language, and the psychology and brain basis of conscious experience.
He also seeks to understand the ethical implications of consciousness for human and animal welfare as well as the nature of consciousness in animals.
His other research interests include: consciousness in the history of psychology, the scientific problem of volition, psychodynamics, conscious aspects of emotion and bioethics.
Bernard is author of the books In the Theater of Consciousness: The Workspace of the Mind, A Cognitive Theory of Consciousness, The Cognitive Revolution in Psychology, & w/Nicole M. Gage – an introductory text for cognitive neuroscience called Cognition, Brain and Consciousness: An Introduction to Cognitive Neuroscience. Together with William P. Banks, Bernard has edited the journal Consciousness & Cognition for over 15 years & was founding President of the Association for the Scientific Study of Consciousness and currently on their Editorial Board for the journal Psyche.
 ________________________________________
Dr. James S. Catterall — CEO and President
Professor Emeritus of Urban Schooling and Chair of Faculty at the UCLA Graduate School of Education and Information Studies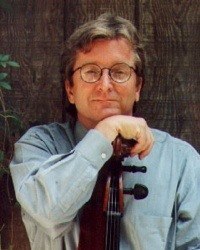 James Catterall is Professor Emeritus of Urban Schooling and Chair of Faculty at the UCLA Graduate School of Education and Information Studies, where he has served on the curriculum and education policy faculty since 1981. He is Director of the Imagination Group, a collaboration group of academics, students, teachers, and art professionals interested in learning through the arts. He is also and affiliate faculty member at the UCLA Psychological Foundation Center for Research on Culture, Brain, and Development. 

Dr. Catterall's research focuses on the roles of the arts in human development, with an emphases on basic roles of imagery in cognition and on arts-related instructional and curriculum policies impacting teaching and learning.
He is nationally known for works related to children at risk, and in recent years for his studies examining the influences of participation in the arts and learning development. Dr. Catterall also served as director of multi-year evaluation of the Chicago Arts Partnerships in Education, a program which pairs artist and teachers for interdisciplinary teaching. Reports of his longitudinal studies and the CAPE research can be found in the Champions of Change volume available on the Arts Education Partnership website.
Author of the book Doing Well and Doing Good by Doing Art: The Effects of Education in the Visual and Performing Arts on the Achievements and Values of Young Adults (Volume 1, Imagination Group/I-Group Books, 2009) Professor Catterall currently heads the Design Team for the new Riverside School for the Arts, a collaboration between the University of California at Riverside, the Riverside Community College, and the County Office of Education. He holds a Ph.D. in education from Stanford University, an M.A. in public policy from the University of Minnesota, and an AB with honors in economics from Princeton University and is founding member of both the Topanga, CA Symphony (cello) and the Topanga Brass (euphonium), both groups established in the early 1980s.
James' research interests include the arts and human development; Arts and neuroscience / brain structure and function; Evaluation of Arts – Integration Programs: Joining the visual and performance arts with academic subjects; Issues generally related to education policy implementation; Issues related to children at-risk of school failure. He is currently Co-Principal Investigator, Founder & Director of the Centers for Research on Creativity (CRoC). The Centers developed a survey (or test) of creative thinking and motivation under sponsorship from the Walt Disney Company. The survey's contribution is its reliance on student demonstrations of creative problem solving and novel thinking that are scored by human beings – an advance beyond traditional instruments that involve student self-reports. Over the past two years, 2500 students in eight art and science programs in seven states have participated in piloting and implementing the instrument.
"The Society for Mind Brain Sciences is a gathering place for like minds, but even more important, a meeting place for widely divergent minds and spirits. Understanding the physiology, function, and magic of the brain requires teamwork and conversation — MBSci provides a forum for just this."
 ________________________________________
Dr. Robert L. Blum  — Board of Directors
Diplomate: American Board of Emergency Medicine
Diplomate: American Board of Internal Medicine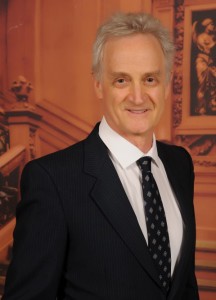 Internal Medicine and of Emergency Medicine. He worked for two decades as an emergency physician for Kaiser Permanente in Northern California, where he was Chief Resident in Internal Medicine.
Prior to that he was in a neuroscience MD, PhD training program at the University of California in San Francisco. He was also a post-doctoral fellow in Clinical Pharmacology at Stanford University. In addition, Dr. Blum obtained his PhD from Stanford in Computer Science and Biostatistics.
While at Stanford from 1976 to 1986 he developed an AI program (the RX Project) that automated the discovery of medical knowledge from large clinical databases. That project achieved worldwide recognition, and he received Japan's Toyobo Foundation Award for worldwide bioinformatics research in 1985. At Stanford, Bob led a team of programmers, statisticians, and AI experts as Research Associate and (non-Academic Senate) Principal Investigator of the RX Project, which received numerous grants and awards from NIH, NLM, and NSF.
Since retiring from ER practice in 2007, Dr. Blum has returned to Stanford University where he is an Affiliate of the Center for Mind, Brain, and Computation in the Psychology Department, where he strives to integrate theoretical models from AI /machine vision/ machine learning with cognitive neuroscience.
Since his undergraduate days in mathematics fifty years ago at MIT, Dr. Blum has been intellectually
motivated by two questions: 1) how does the brain work and 2) can it be done in silicon?
He published widely on AI while working as a PI at Stanford and post-retirement covers Stanford neuroscience and AI on his website bobblum.com . He also lectures at and occasionally hosts neuroscience and AI events in Silicon Valley.
Bob is also an avid outdoorsman and lover of nature. In addition to living out of a backpack for weeks every summer in the Sierras, he also supports the foundation work of Mongabay and Nature and Culture International in preserving tropical rain forests. The consciousness of humanity must be shifted from its short-term focus to long-term existential issues, if we are to survive. (This emphasis also motivates Bob's role as a Science Advisor to the Brain Preservation Foundation and the Lifeboat Foundation.)
_______________________________________
Heather Berlin, PhD – Board of Directors
Assistant Professor of Psychiatry at Mount Sinai School of Medicine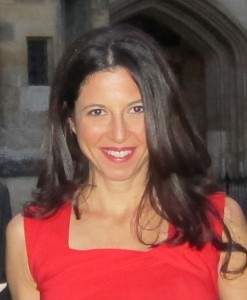 Heather Berlin is Assistant Professor of Psychiatry at Mount Sinai School of Medicine, where she also completed an NIMH Postdoctoral Fellowship. She conducts research to discover the neurobiological underpinnings of compulsive and impulsive psychiatric and neurological disorders with the goal of prevention and enhanced treatment.
She is also interested in the neural basis of consciousness and dynamic unconscious processes.
Dr. Berlin conducts clinical research nationally and internationally and has published her work widely.
She has been the recipient of numerous awards and fellowships includinga Young Investigator Award from the American Neuropsychiatric Association, a Young Investigator Award from the National Education Alliance for Borderline PersonalityDisorder, and the Clifford Yorke Prize from the International Neuropsychoanalysis Society.
She is a Visiting Scholar at the New York Psychoanalytic Society and Instituteand was a Visiting Assistant Professor at Vassar College, and a Visiting Lecturer at theSwiss Federal Institute of Technology/University of Zurich, and at The Hebrew University of Jerusalem.
She received her Bachelor of Science from SUNY Stony Brook, Master's in Psychologyfrom the New School for Social Research, Master of Public Health from Harvard University, and her Doctorate from the University of Oxford.
 ________________________________________
Development | Operations
Natalie Geld — Co-Founder and Creative Director
Author, Producer, Communications & Media Specialist, Educator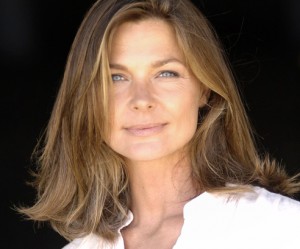 Natalie Geld is a writer, producer, communications specialist and educator, and has spent much of her life fostering educational opportunities to manifest effective communication skills and actualize vivid human potential. She co-founded & taught Effective Communication Seminars at The New Teachers Institute, which reached hundreds of educators nationally.
As a former news producer, her segments have appeared on worldwide networks such as ABC, NBC, CBS, CNN, MTV, FOX, E!, and BET.
She designs, establishes, and stimulates funding for educational, literacy and creative writing programs enlivening curriculum for students to develop their mind, critical thinking and writing skills and their potential to contribute to society. Programs active in 50+ LAUSD High Schools and institutions provide ongoing employment for published writers of all genres as well as enrichment and opportunity for under-served youth include Pen USA's 'PEN in the Classroom' – where inner city students accepted poetry and creative writing awards on the same stage as Steven Zaillian and Gore Vidal – and the Bay area's 'Strong Point.'
Natalie developed education and literacy programs for the Freedom to Write Organization PEN Center West, working alongside Ray Bradbury, George Plimpton, David Ulin, Carolyn See, Roger Simon, Kit Rachlis and others.
She is an Executive Board Member of the teen literacy organization GetLit.org; was nominated as a HellRaiser by Mother Jones Magazine; and is a member of the ASSC and the American Humanist Association. She researches and writes about the integral nature of energy and the relationship of science, consciousness, sexuality and our health.
_____________________________________
Strategic Planning Advisory Group
Alfie Rustom – Consulting Manager at Misys Banking Systems
Past

Asscociate Director, Summit Systems Professional Services at Summit Systems
Application and Services Manager, Sydney, Australia at CCK
Project Manager, London/Tokyo/Bangkok at Alphametrics
Alfie Rustom has worked for over 15 years as a technology consultant to the Treasury and Capital Markets, his clients are some of the worlds' leading financial institutions including HSBC, Deutsche Bank, World Bank, Industrial and Commercial Bank of China, Tokyo-Mitsubishi Bank.
Mr. Rustom gained a MSci with 1st Class Honors in Physics from the University of St. Andrews, where he was further awarded the prestigious Nichols Scholarship in Low Temperature Physics to pursue his PhD. After accepting, he soon realized that academia was not for him and opted to explore a global career in financial technology. He has worked for extended periods throughout Asia, Australia, Europe and North America.
He currently lives and works in New York as a Consulting Manager for Misys PLC, and fills his spare time writing screenplays and reading neuroscience papers.
________________________________________
Rene Baston – Founder & Co-CEO at HVBio, Inc. / Founder, President at Baston & Associates, Inc.
Rene is the Director of Industry Interactions & Entrepreneurship; Institute for Data Sciences and Engineering at Columbia University.

Past

Management and IT Consultant at Ernst & Young, LLP
Knowledge Engineer at Columbia Presbyterian Medical Center (CPMC) – Department of Biomedical Informatics
Laboratory Manager – Laboratory of Eric Kandel (2000 Nobel Laureate for Physiology or Medicine) at Howard Hughes Medical Institute – Columbia University Center for Neurobiology and Behavior
Research Assistant – Laboratory of Eric Kandel (2000 Nobel Laureate for Physiology or Medicine) at Columbia University – Center for Neurobiology and Behavior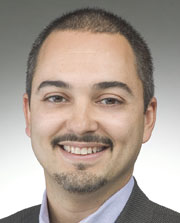 René has over 20 years of experience at the intersection of science and business – in the lab, as a Big Six consultant, a non-profit executive, and an entrepreneur. He has expertise in innovation, economic development, management consulting, technology transfer & commercialization, and venture startup with an emphasis on biomedical sciences, clean technology, and nanotechnology. René has worked closely with an international network of senior officials and executives in government, academia, non-profits, multinational companies and venture capital firms.
René is a member of the Board of Advisors for the Columbia University Center for Advanced Technology, the Exhibition Advisory Board of the Liberty Science Center, a Board Member of the Knowledge Economy Institute, and an Advisory Board Member of the Center for an Urban Future. He has also served as an advisor to the NY Battery and Energy Storage Technology Consortium.
He has been interviewed by publications such as Newsweek and Nature and has been a speaker at numerous U.S. and international conferences; having moderated workshops and discussions on innovation, entrepreneurship, university/industry collaborations, economic development, and technology transfer.
________________________________________