Leadership
Dr. Bernard J. Baars — CEO & Co-founder | Editor in Chief
Affiliated Fellow in Theoretical Neurobiology at The Neurosciences Institute in La Jolla, CA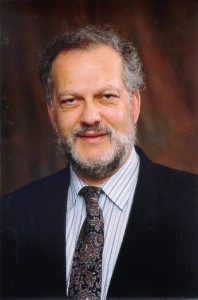 Bernard Baars is a former Senior Fellow in Theoretical Neurobiology at The Neurosciences Institute in La Jolla, CA, and is currently an Affiliated Fellow there. He is best known as the originator of the global workspace theory, a theory of human cognitive architecture and consciousness widely cited in philosophical & scientific sources. He previously served as a professor of psychology at the State University of New York, Stony Brook where he conducted research into the causation of the Freudian slip, and as a faculty member at the Wright Institute. Bernard is interested in human language, and the psychology and brain basis of conscious experience.
He also seeks to understand the ethical implications of consciousness for human and animal welfare as well as the nature of consciousness in animals.
His other research interests include: consciousness in the history of psychology, the scientific problem of volition, psychodynamics, conscious aspects of emotion and bioethics.
Bernard is author of the books In the Theater of Consciousness: The Workspace of the Mind, A Cognitive Theory of Consciousness, The Cognitive Revolution in Psychology, & w/Nicole M. Gage – an introductory text for cognitive neuroscience called Cognition, Brain and Consciousness: An Introduction to Cognitive Neuroscience. Together with William P. Banks, Bernard has edited the journal Consciousness & Cognition for over 15 years & was founding President of the Association for the Scientific Study of Consciousness and currently on their Editorial Board for the journal Psyche.
 ________________________________________
Natalie Geld — Co-Founder and Creative Director
Writer, Producer, Communications & Media Specialist, Educator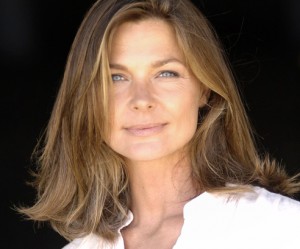 Natalie Geld is a writer, producer, communications specialist and educator, and has spent much of her life fostering educational opportunities to manifest effective communication skills and actualize vivid human potential. She co-founded & taught Effective Communication Seminars at The New Teachers Institute, which reached thousands of educators nationally.
As a former news producer, she has worked with top professionals; her segments have appeared on worldwide networks such as ABC, NBC, CBS, CNN, MTV, FOX, E!, and BET.
She designs, establishes, and stimulates funding for educational, literacy and creative writing programs enlivening curriculum for students to develop their mind, critical thinking and writing skills and their potential to contribute to society. These programs provide ongoing employment for published writers of all genres as well as enrichment and opportunity for under-served youth. Programs include Pen USA's 'PEN in the Classroom', where inner city students accepted poetry and creative writing awards on the same stage as Steven Zaillian and Gore Vidal, and the Bay area's 'Strong Point.'
Natalie also developed programs for the Freedom to Write Organization PEN Center West, working alongside Ray Bradbury, George Plimpton, David Ulin, Carolyn See, Roger Simon, Kit Rachlis and others. Her web magazine Why Are We Whispering.com reaches every state in the US, 202 countries and is translated into 148 languages so far. Plus she's already in your living room – as an actress and series regular in national network television series such as Fashion House, Nash Bridges, or JAG, along with hundreds of commercials and numerous other TV, film and theatre productions ads in magazines including Vogue, Elle, In Style, Health, Vanity Fair, Living Fit, Prevention, Cooking Light, and Shape, and More Magazines.
She is an active Executive Board Member of the teen literacy organization GetLit.org; was nominated as a HellRaiser by Mother Jones Magazine; and is a member of the ASSC and the American Humanist Association. She explores and writes about the integral nature of energy and the relationship of science, consciousness, sexuality and our health.
_____________________________________